Vancouver, unceded coast Salish Territory
RALLY AGAINST THE TRANS MOUNTAIN PIPELINE
June 9, 2019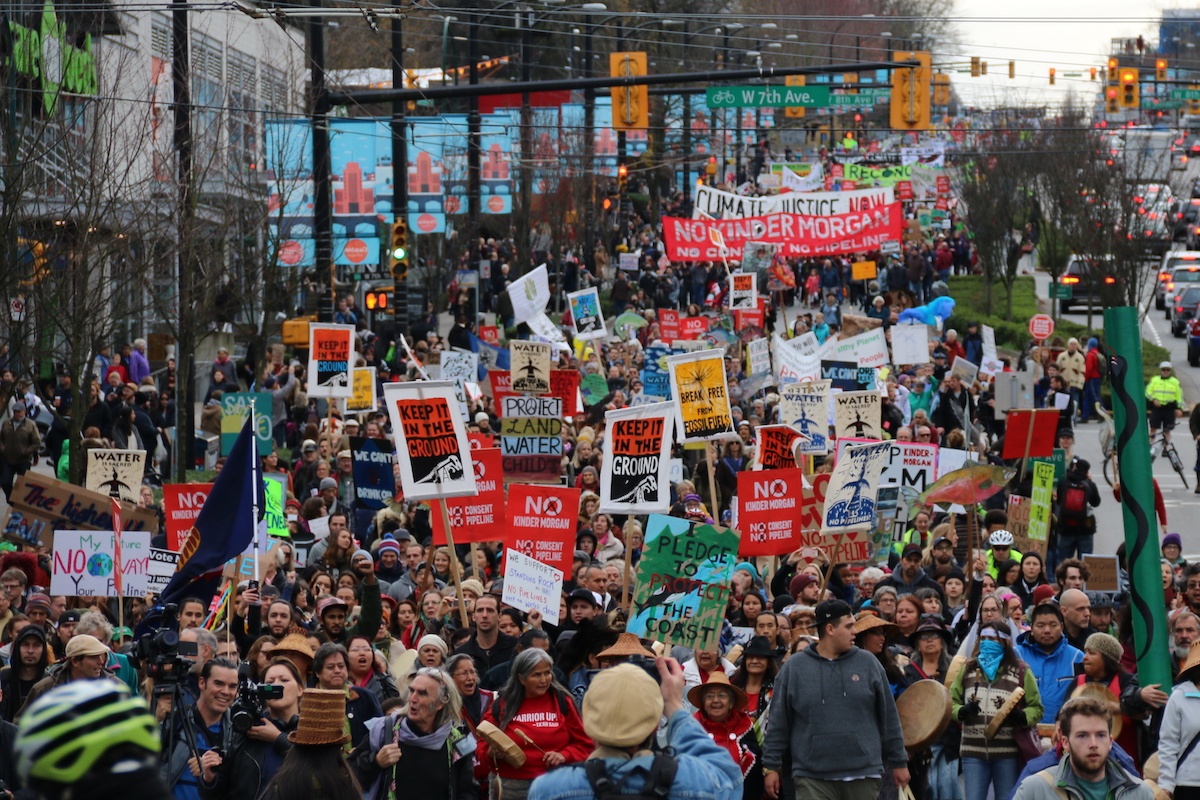 Join the rally
SUNDAY JUNE 9, 2019 – 2:00pm
It's down to the wire on the Trans Mountain pipeline and tanker project.
On or around June 18, 2019, Prime Minister Trudeau and his Cabinet will release their decision whether or not Canada is going to build the project they purchased a year ago.
On Sunday June 9, community groups, Indigenous leaders, students, conservationists and British Columbians will gather to demand that Ottawa "Walk the Climate Emergency Talk and Cancel the Trans Mountain Pipeline".